You can count on our team to make your bricks look spotless and brand new.
Bricks are a popular building material because they offer great durability, versatility, and good looks. However, bricks are also subjected to the elements, and they will require some upkeep in order to remain in great condition. For example, you will need to clean your bricks regularly (ideally, once every six months). Cleaning your bricks makes them look like new and, more importantly, it removes damaging substances such as mildew and algae before they can do real harm. Our team at Clear View Softwashing has extensive experience in the exterior cleaning business, and you can turn to us for all your brick cleaning needs.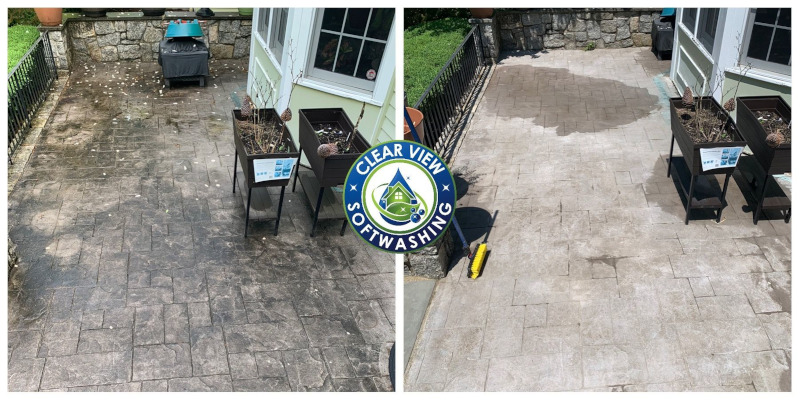 We offer a wide range of exterior cleaning services, as well as multiple options for cleaning techniques, including both pressure washing and soft washing. When you call us for exterior cleaning services, we will determine which method is best for your project based on the materials involved. For example, because bricks are made of clay, a relatively soft material, we prefer to use soft washing to clean them. This method uses a very low level of water pressure and is therefore unlikely to damage your bricks (or any other soft materials). Soft washing will also get rid of any mildew or other organic growth on your bricks, which in turn will produce a more thorough and long-lasting clean.
Our team is proud to serve the Westport, Connecticut area, and we want to help you keep your bricks in great shape. If your bricks are looking dull or dingy, we encourage you to give us a call to schedule brick cleaning services.
---
At Clear View Softwashing, we offer brick cleaning services in Westport, Trumbull, Fairfield, Weston, Stamford, and Darien, Connecticut.