A cleaner, beautiful deck is within your reach when you trust our professionals.
A deck is one of the most versatile additions a home can have. You can use it to sit comfortably in solitude, chat with your family or friends, enjoy a beverage in the fresh air, play games with your kids, or even take a nap. The possibilities are endless. But when your deck is covered in dirt, grime, and bacteria, it suddenly becomes a lot less appealing than before. To restore your deck's appearance and start using it again, turn to our team for professional deck cleaning.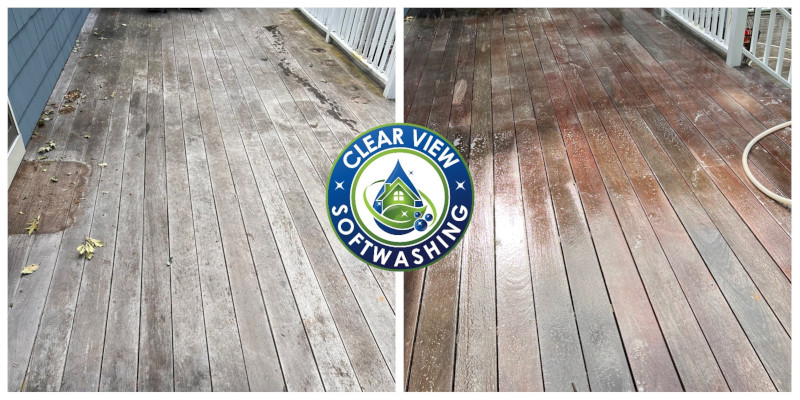 At Clear View Softwashing, our deck cleaning service produces incredible results. We use all the best products and equipment to get the job done, and our trained technicians work with attention to detail to ensure we don't miss any spots. You'll have a clean deck again in no time.
Although some companies only offer pressure washing when they clean decks, we have more than one option. For extremely tough buildup or decks made of very durable materials, we might come to the conclusion that pressure washing is the best option. In other cases, we can provide soft washing, a gentle yet still highly effective cleaning method. Soft washing uses biodegradable chemicals to kill contaminants instead of high pressure to wash them away, and it offers results that last 4 to 6 times longer than pressure washing.
If you need deck cleaning in Westport, Connecticut, we're the professionals you can trust. We're the only SoftWash Systems Certified and Authorized company in the state, and our technicians have completed rigorous training to provide the best experience for you. Contact us today for a free quote.
---
At Clear View Softwashing, we offer deck cleaning services in Westport, Trumbull, Fairfield, Weston, Stamford, and Darien, Connecticut.