You can count on our experts to keep your walkways perfectly clean.
Our team at Clear View Softwashing wants to help you keep the exterior structures on your property (including the outside of your building, your driveway, your walkways, and everything else) in excellent condition. To do this, we offer a wide range of exterior cleaning services. For example, we offer walkway cleaning services to keep your sidewalks and other paths free of both normal dirt and harmful contaminants, such as mildew or algae. These substances will cause your walkways to wear out faster than they otherwise would, and by removing them, our team will make the paths last as long as possible.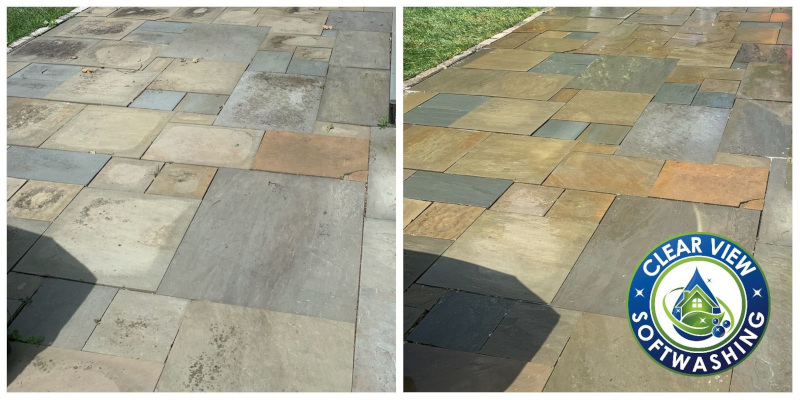 For our walkway cleaning services, we offer both pressure washing and soft washing, and we know which to use for different materials. Because most walkways are made of hard, durable materials such as concrete, we generally use pressure washing methods to clean them. The high water pressure will remove dirt, grime, and organic growth without harming the material itself. If your walkway is made of a different material, we will assess it and determine which of our methods is best for your needs. No matter which cleaning technique we use, our technicians will make sure to remove all traces of dirt and grime from your walkways to leave them looking like new.
We are proud to serve the community here in Westport, Connecticut, and we want to help you take good care of your walkways. If you are interested in our walkway cleaning services, just give us a call.
---
At Clear View Softwashing, we offer walkway cleaning services in Westport, Trumbull, Fairfield, Weston, Stamford, and Darien, Connecticut.