The cleanliness and condition of your home's siding significantly impact your house's overall aesthetic appeal and integrity. Here is a before-and-after guide to our professional siding cleaning services, showcasing the transformative power they can have on your home.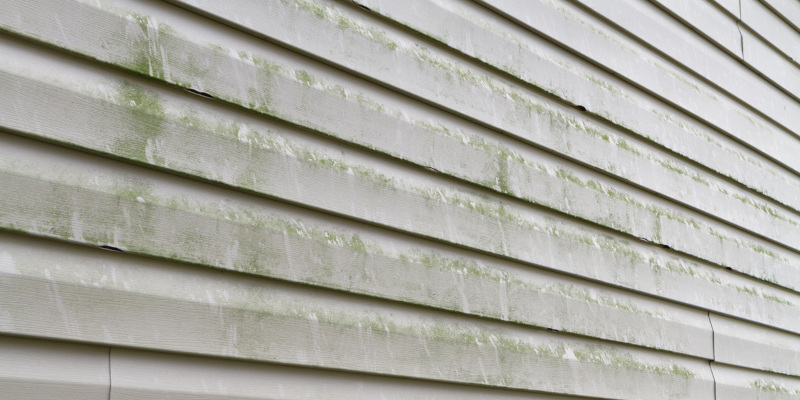 Before Professional Siding Cleaning
Before starting, your home's siding might display various issues, including dust, grime, and mold accumulation that can often lead to unsightly stains and discoloration. Your siding may have green patches of moss or algae, especially on siding that doesn't receive much sunlight. You might also have spots of rust or mineral deposits if your home's siding is close to a water source. Unclean siding can accelerate wear and tear, causing damage to your home's exterior. Mold, mildew, or algae growth can compromise your health and well-being.
The Professional Siding Cleaning Process
Professional cleaning starts with a thorough evaluation of your siding's condition. We cover windows, plants, and sensitive areas to protect them from the cleaning solutions. We employ the soft washing technique for siding cleaning. This method uses biodegradable, eco-friendly cleaning solutions that gently yet effectively remove dirt, grime, and biological elements from your siding without causing any damage.
After Professional Siding Cleaning
Post-cleaning, your home's curb appeal gets a significant boost. Your siding will look as good as new, with no stains, dirt, or biological growth. Regular professional cleaning helps prolong the lifespan of your siding, saving you from premature replacements. Removing mold, mildew, and algae make your home environment healthier for you and your family.
Professional siding cleaning provides a dramatic transformation to your home's exterior, and it not only enhances aesthetic appeal but also helps maintain the siding's durability. Remember, it is an investment in your home's longevity and your family's well-being. Contact us to schedule your certified, effective, eco-friendly siding cleaning services.