We offer thorough concrete cleaning services to keep your concrete in excellent condition.
Although concrete is a highly durable material, it will inevitably wear out over time. One of the best things you can do to reduce wear and tear on your concrete is to keep it clean. Dirt particles on the surface create friction that gradually wears the material away, and organisms such as mold, mildew, algae, and bacteria can eat away at the surface as well. Our team at Clear View Softwashing offers thorough concrete cleaning services to remove these damaging substances from your concrete paths, walls, and other structures, and you can count on us to make your concrete look as good as new.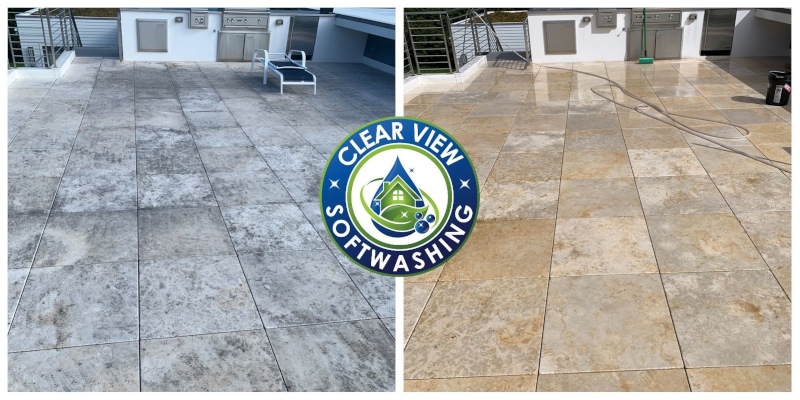 We have extensive experience in the exterior cleaning industry, and we know how to deliver the outstanding results you deserve. Our team offers both soft washing and pressure washing services, and we choose which is best for each job based on the materials involved. For example, we tend to use pressure washing for concrete cleaning jobs, since high water pressure is highly unlikely to harm such a tough substance. By the time our team is finished washing your concrete, all dirt and grime will be removed, and your driveway, sidewalk, or other concrete surface will be completely spotless.
Our team is proud to be a part of the community here in Westport, Connecticut, and we want to help you keep your concrete in great condition. If your concrete is stained or dirty, we encourage you to give us a call to schedule concrete cleaning services as soon as possible.
---
At Clear View Softwashing, we offer concrete cleaning services in Westport, Trumbull, Fairfield, Weston, Stamford, and Darien, Connecticut.