When grime and dirt are making your siding looking filthy, call us.
Does your home's siding have a different color to it due to grime and dirt deposits? Over time, filth from the outdoors collects and lingers on your Westport, Connecticut's siding. No one wants a dingy or dirty-looking home exterior, so get rid of the built-up dirt on your home's siding with our professional siding cleaning service.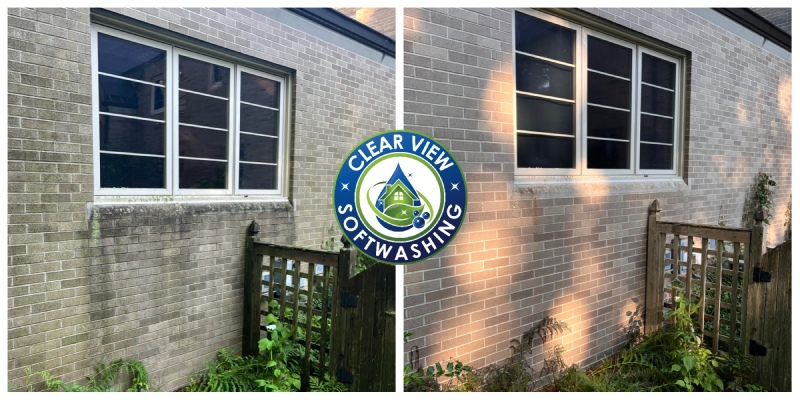 Not only is dirty siding unsightly, but it can also be damaging to the rest of your home. Over time, any dirt or filth that is allowed to stay on your siding can cause the siding to deteriorate. Bacteria and germs can spread from damaged siding to the inside of your home, potentially making you and your loved ones sick. Rather than trying to deal with the consequences of mold growth and other deterioration, take steps to prevent siding damage with our siding cleaning technique.
Softwashing is the most effective way to target the grime and dirt on your home's siding. It utilizes a special cleaning solution to gently get rid of the filth on the exterior of your home without chipping away at the siding itself. Harsher cleaning methods like pressure washing could actually do more harm than good, so make sure to hire a professional cleaning crew that knows how to properly clean your home's siding without damaging it in the process.
No one knows siding cleaning like us here at Clear View Softwashing. Our method has been proven to eliminate filth while keeping your siding intact, so give us a call today and say goodbye to dirty siding.
---
At Clear View Softwashing, we offer siding cleaning services in Westport, Trumbull, Fairfield, Weston, Stamford, and Darien, Connecticut.