When people list their baseline needs, they often say, "Food, water, and shelter." Shelter – a "roof over your head" – is incredibly necessary, but more often than not, people don't prioritize it. They know that it's there, but they don't think of it as something that directly impacts their health like the food that they eat or the water that they drink.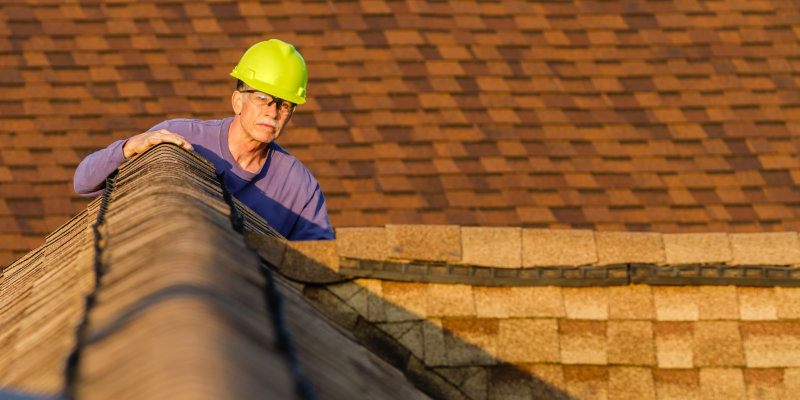 Did you know that the roof over your head can have a real impact on your health and the health of anyone living in your household? In this blog, we'll discuss the health risks associated with poor roof quality (and how you can fix it!).
Physical danger
This is the most obvious danger that accompanies a low-quality roof. If you have a leaky roof, it may eventually lead to collapse. Chunks of plaster could fall from the ceiling or the walls may crumble. You could also see falling shingles or exposed nails. Being hit with any of these materials could impact your physical safety, and it's important to address your roof's condition before it gets to this point.
If you know that your roof is in poor condition, it's crucial that you get it replaced as soon as possible. The lifespan of a roof is anywhere from 20 to 30 years depending on a variety of factors. These factors include:
The materials from which the roof is made
Climate and weather conditions
How well you care for it
Respiratory infections
If areas of your roof remain shaded throughout the day or you live in a climate that gets excessive moisture or humidity, then your roof is at risk for mold and mildew. Likewise, any roof leak can prompt mold and mildew to breed inside your attic or other interior surfaces. When these growths are present, they can trigger asthma attacks or allergic reactions.
Fortunately, maintaining your roof can help prevent these growths from impacting your health. Our soft wash process is a safe and effective method of removing moss, algae, and mildew. It helps preserve both your roof and your health!
Fire and electrical hazards
Roof leaks can create significant fire and electrical hazards. Check both your basement and attic for exposed electrical wiring as these can create potential sparks that could ignite insulation and other surrounding structures. You also want to prevent water from pooling in either of these areas because, when a pool of water comes into contact with an exposed wire, anyone who touches the puddle can get electrocuted. If you have a roof leak, be sure to call a professional to address the issue immediately. This will avoid anyone getting hurt!
Final thoughts
A poor-quality roof could be making you sick or putting you in danger! Make sure you consider these factors as you prioritize home maintenance. If you need help with roof cleaning, reach out to Clear View Softwashing. We're here to help!